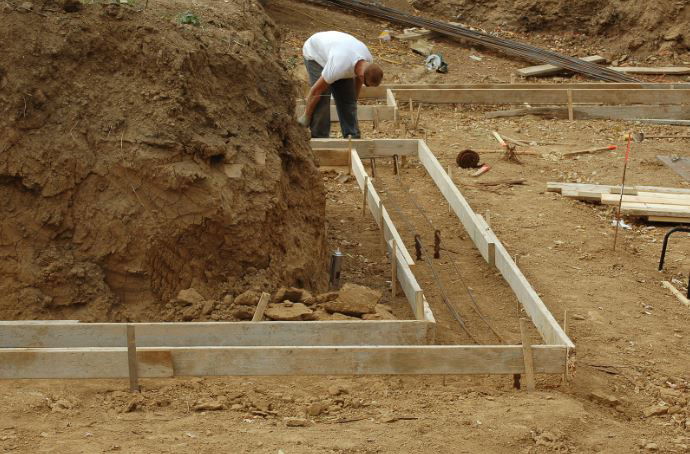 Last month, we explained the three types of foundation a concrete contractor in Columbia, Lawrenceburg, or Pulaski might use in building a new home. These are the basement, crawl space, and slab-on-grade. We have since been asked, "which is best?" So…
Which is best?
McBrides Concrete works closely with homebuilders to determine the type of foundation that works best for the lot where construction will take place. One of the first things that must be considered is the soil. Middle Tennessee has a few different kinds of soil, with clay being prevalent. There are also many areas with limestone present just a few feet below grade. Homeowners may discuss their foundation preference with their builder, who can coordinate with their concrete contractor and an engineer to make adjustments to ensure the foundation remains stable. The real answer is that no one type of foundation is right for each home.
Moisture an issue
Concrete is inherently not waterproof. This means that moisture from the outside can and will make its way to the interior of the home, often in the form of water vapor. This can quickly lead to a musty smell within and, if not then ventilated properly, may also result in black mold.
According to McBrides Concrete, an experienced concrete contractor will apply a specially-formulated waterproof coating on the outside of the foundation. Pipes may also be installed at the home's footing to help carry condensation away from the dwelling. Regardless of the type of soil found on the land, most builders recommend densely compacted soil around the house, which will lessen the chances of erosion and water intrusion.
Signs of a problem
Hairline cracks are to be expected as a new foundation shrinks and settles. However, cracks that are not uniform in width are a good indication that the ground is not settling as expected. An experienced concrete contractor will discuss with the builder the option between a block wall or poured concrete wall if they suspect settling may be an issue.
Keep yourself safe
If you live in Columbia, Pulaski, or Lawrenceburg, discuss your new home's foundation with your builder prior to construction. Make sure they partner with a reputable concrete contractor with the experience needed to ensure a solid foundation. Your concrete contractor should be open to having an independent inspection performed at your request. You should also discuss with your primary contractor which potential issues are covered under your new home warranty. This is important not only in residential construction but for commercial and industrial well, along with any additional improvements, such as an outbuilding or detached garage, that you have added to your property.
McBrides Concrete is one of the most trusted concrete contractors in Columbia, Pulaski, and Lawrenceburg, and offers new home foundation pours, concrete driveways, patios, and pool decks along with stamped and stained decorative options to enhance a property's exterior appearance.